Vanadium-flow batteries are set to revolutionize renewable energy with a power supply that simply will not die!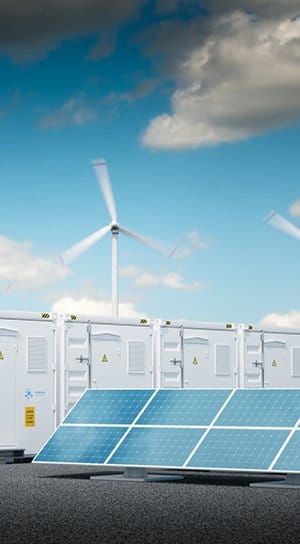 Vanadium-flow is the technology breakthrough that can make wind and solar a practical, economic reality in America and around the globe.
If any one thing has been holding back the growth of renewable technologies, it has been energy storage. Power must stay on even when the wind doesn't blow! Wind and solar simply don't do that.
Lithium was thought to be an answer. Build big enough lithium battery then store and release energy as needed.
But what works for electric cars does not work for utilities. Despite the explosive growth in wind and solar energy, virtually none is backed up in lithium-ion batteries.
The reason? Lithium-ion batteries simply do not last. Like a light bulb, they ultimately burn out and must be replaced…at a staggering cost!
As you will learn throughout the report, vanadium batteries are quite different. They're big and bulky, not compact like lithium-ion batteries, but their power handling is nearly perfect for utility-scale applications. What's more, vanadium batteries can operate at full capacity for decades!
However, lithium batteries have their place; they revolutionized compact power storage, packing big power in small packages.
And that made fortunes for lithium investors.
Over the last ten years, lithium producer stocks soared. Everything from toys to electric cars became dependent on lithium supplies.
Technology companies scoured the planet for new supplies as demand overwhelmed existing production. The frantic drive to discover new lithium resources triggered skyrocketing share prices in junior exploration companies.
In just one-year, a number of little-known lithium juniors paid shareholders breathtaking gains:[1]
| | | |
| --- | --- | --- |
| | Ticker | 1-Year |
| Pilbara Minerals | ASX:PLS | +1,174% |
| Galaxy Resources | ASX:GXY | +763% |
| Neometals | ASX:NMT | +900% |
| Nemaska Lithium | CVE:NMX | +429% |
| Altura Mining | ASX:AJM | +950% |
| Lithium X Energy Corp | CVE:LIX | +287% |
While not every lithium junior performed like these, gains for all 19 junior lithium juniors we studied averaged 274% growth in a single year! It was a home run winners and losers combined!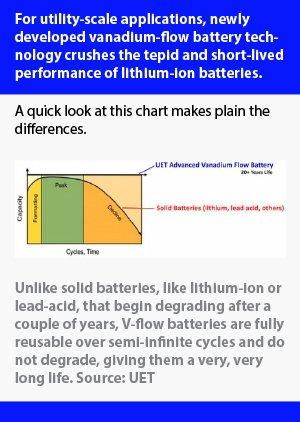 That's over 16-times the growth that lithium production has seen since 2014.
Existing vanadium production, 85% of which goes into steel industries, will likely be overwhelmed…in fact, the pressure is already building!
Utility-scale energy storage quadrupled over the last two years and there's little sign of this trend slowing.
Work is being finalized on the world's largest vanadium-flow energy storage facility in Dalian, China.[3]
When it goes online in 2020, it will be the largest battery in the world with a storage capacity ranging from 200MW/800MWh! That's enough energy on the high side to match electricity demand from an American city of about 500,000 people.[4]
30 similar vanadium-flow projects are in various stages of development across China.
Here's the key to understanding how enormous this is becoming…a quote from Robert Friedman, CEO of Pu Neng, the leading provider of vanadium flow battery technology in the world:[5]
"Vanadium flow batteries (are) revolutionizing modern   electricity grids in the way that lithium-ion batteries are enabling the global transition to electric vehicles."[6]
Once again, the scale of this is staggering to consider. Lithium markets exploded on demand just for electric cars. Imagine the impact that a global electric grid will place on demand for vanadium!
The world is moving to renewables, no doubt about that.
Only one thing kept the brakes on… the challenge of storage. The vanadium-flow battery appears to have met that challenge.
Based on all the storage technology options available to date, we see the vanadium-flow battery, now in its third-generation of development, as the overwhelming choice in an emerging market for utility-scale energy storage.
Change is inevitable…and now that the brakes are off…it will come faster than anyone imagined possible!
The technology behind the vanadium-flow battery is young, but maturing fast. It is taking shape as a foundation upon which a worldwide grid of wind and solar generated can be built.
Now the question should be asked, where will all that new vanadium production be found?
The USGS reports that 100% of all global vanadium mined originates in China, Russia South Africa and Brazil.[7] But on the current prediction trajectory… we see current vanadium production already being overwhelmed by soaring demand.
Are these the only countries hosting vanadium resources? Hardly. The United States and Australia are the only other countries listed by the USGS as having vanadium resources.[8] Current production out of each is negligible, but that can't last long.
In the United States, vanadium mining has long been ignored. But with demand pressure building fast, that's changing rapidly.
Along with China and India, the United States will lead the world in renewable energy capacity growth for the next three years.[9] This capacity growth will represent fully two-thirds of global renewable growth. Vanadium could play a key roll in the build out of both U.S. and global renewable energy systems.
One thing seems abundantly clear;
Learn More About

American Battery Metals

(OTC: FDVXF) (CSE: ABC)
[indeed-clients group="brokerage" limit="4″ show="logo,link" theme="theme_1″ columns="6″ align_center="0″ item_height="100″ slider_set="0″ items_per_slide="6″ all_items_per_slide="0″ slide_speed="5000″ slide_pagination_speed="500″ pagination_theme="pag-theme1″ animation_in="none" animation_out="none" filter_set="0″ filter_select_t="small_text" filter_align="left" layout_mode="masonry" order_by="date"]
The investment potential in vanadium is simply enormous.
You're looking at a massive opportunity for investing ahead of a breakthrough in the build-up of America's renewable power grid.  
It's the ground floor of a market projected to hit $13 billion market in just six years![10]
The U.S. energy storage is gaining traction as the fastest growing market in decades. Driven by explosive growth in wind and solar power systems… utility-scale energy storage can dovetail perfectly.
After nearly doubling last year, it's set to double again this year…then accelerate on a stunning 37-fold growth track inside a decade![11] That's a stunning 37.6% CAGR for the next six years!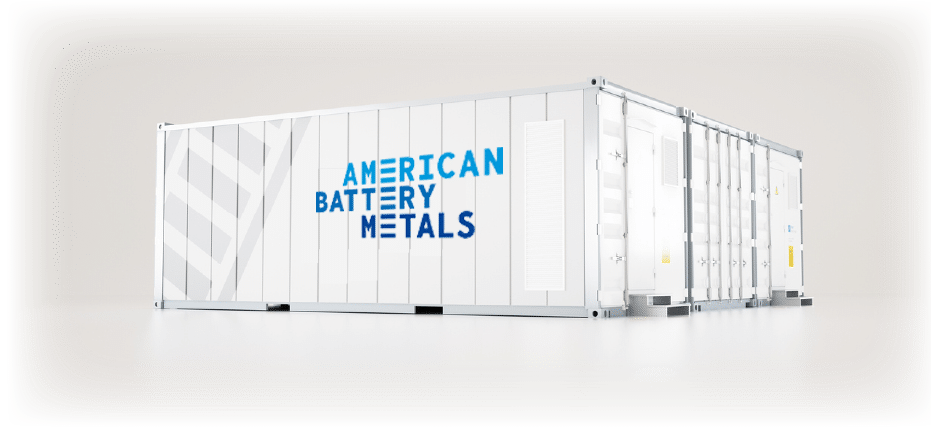 Vanadium: The essential element for continuous power
when the wind is quiet and the sun is not shining!
America's inevitable growth into renewable energy can only go forward with utility-scale energy storage in place that delivers continuous, uninterrupted power.
The vanadium-flow battery holds promise as the breakthrough technology that will fuel the build-up of America's renewable power grid.
We're projecting that rapidly accelerating demand for utility-scale vanadium-flow batteries will trigger a global market shortage in vanadium supplies…and that will provide enormous impetuous for bringing domestic vanadium resources into production.
Focus on American vanadium resources and new production potential
In recent years, the price for vanadium provided little incentive for launching domestic production.
Just last year, vanadium prices shot up 171% as this overlooked metal emerged as a key resource to launch global renewable energy systems.[12]
Now, as demand soars globally, domestic vanadium production could become more important than at any time in our history!
It is quite likely that the United States must exploit domestic resources to achieve renewable energy goals. Where will those be found?
Turn your attention to Utah…
Second largest total vanadium deposits and occurrences…
First in all new deposits…first in production growth and most important…
The number one region where vanadium is being produced today![13]
Ground zero for U.S. vanadium production.
America's future in renewable energy hinges on the availability of vanadium fueling the vanadium-flow battery. By current appearances, that will take place in Utah and the epicenter of that production is quite likely to be in the same location where the U.S. Atomic Energy Commission located massive vanadium and uranium resources used in the Manhattan Project.
This is an area where vanadium resources assays have been reported as high as 4.97%. That's four- to five-times high-grade assays being reported from Chinese mines![14]
For vanadium investing, a junior resource company working these deposits holds staggering upside potential.
Refer back to comparables cited above for lithium juniors.
Pilbara Minerals shot up 1,174%
Neometals soared 900%
Altura Mining rose 950%
All these gains happened inside one year, all triggered by global demand for lithium!
We see even greater potential in vanadium produced right here in the United States and one little-known company sits squarely on top of the resource just mentioned.
Private money is quietly making moves on Utah.
Unexpected new demand for vanadium triggered soaring prices in 2018, doubling inside of six months. That caught everyone's attention. And though prices quickly returned to normal, the upward trend remained unshaken. Vanadium prices are on a tear having nearly tripled over the last two years ($25.4 March 2017 to $74.5 March 2019) and projected to climb another 40% by the end of this year with no signs of slowing![15]
The trend is clear, which is driving new money into America's most historically significant, known vanadium resource in Emery County, Utah.
Vanadium: Now to be mined in America!
In early March of this year, the company close a private a placement in the amount of $1.5 million, American Battery Metals (OTC: FDVXF, CSE: ABC and Frankfurt: A2PD0G) is ready to begin vanadium exploration in Emery County.
Make note of this; American Battery Metals and its big money investors have one objective in mind, proving up the already known vanadium resources on the most historically significant prospect in America.
The specific site is the Temple Mountain prospect and its history goes deep in both uranium and vanadium.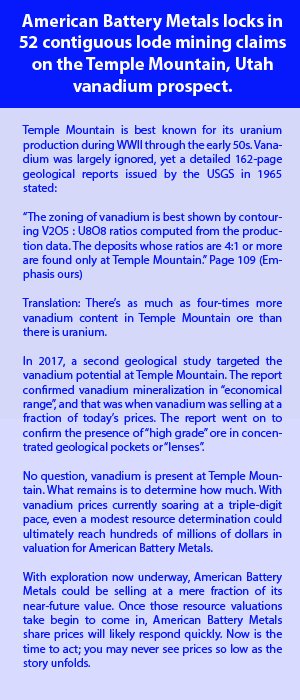 Mineralization was first discovered here in 1898 and subsequent exploration confirmed substantial resource potential in uranium and vanadium. Uranium dominated mining interests as Emery County was central to the Manhattan Project in WWII and uranium needed for development of the atomic bomb.
Largely overlooked was the vanadium resource. Vanadium occurs naturally with uranium and typically in quantities two-to-three times as rich as uranium. Temple Mountain appears to skew to the higher ratio!
Historical assays reported uranium up to 1.85%, with vanadium coming in up to 4.97%!
Despite past mining and the significant numbers recorded, no reserve calculation has ever been made on the Temple Mountain prospect. Back in the day, it didn't really matter, there was a war to be won and what was needed was taken without regard for future potential.
Following the war, the US Geological Society issued a 1965 report confirming the presence of high-grade ore occurring in pockets and lenses (concentrated pools of mineralization) throughout the prospect. Again, no resource calculation was attempted, but for an investor today, that's great news.
Temple Mountain could be the most undervalued vanadium resource to be found anywhere in the world today! The vanadium is in the ground…the unanswered question is, how much?
American Battery Metals (OTC: FDVXF, CSE: ABC and Frankfurt: A2PD0G) and its backers are intent on finding out. With $1.5 million now at the company's disposal, exploration activity has already begun.
They're on track to move quickly toward a vanadium resource calculation and when those numbers start rolling in… American Battery Metals shares could skyrocket!
You saw what happened with lithium juniors announced their lithium exploration processes…triple-digit gains in a matter of just months.
By the look of things today, vanadium could prove to pack even more profit opportunity than lithium did! From 2006 when lithium first began gaining traction, it took ten years for prices to roughly double…vanadium prices have already tripled in the last two years!
This train is roaring out of the station!
If you're thinking that there may be a profit opportunity here, then you're on the right track. And it's a fast one!
It doesn't take years to find and prove up a vanadium resource, especially when mineralization is already confirmed. You don't want to be caught waiting for some early numbers to come in. Exploration can move much more rapidly than is typical of other resources such as gold or lithium.
Because vanadium occurrences are closely associated with radioactive uranium, above-ground testing can be conducted to identify ideal drilling sites.
The technique is called a "radon geophysical survey"; think of it as a Geiger counter that sweeps the surface to identify potential pockets of mineralization underground. American Battery Metals (OTC: FDVXF, CSE: ABC and Frankfurt: A2PD0G) has already begun surveying for a ten-hole drilling program that could quickly return substantial vanadium resource calculations.
The news could rapidly follow, which means if you want to lock in a true entry-level position with American Battery Metals, now is the time to act. Delay could be costly! Despite the private placement of $1.5 million in funding, American Battery Metals remains completely off-radar. Trading just got underway and it's likely that once results of exploration start pouring out, shares could quickly light up and send prices flying out of the current penny stock range.
What to do next?
Again, this is a fast-moving train. Get started with your research and due diligence. Situated on what could prove to be the most resource-dense vanadium deposit in the United States, American Battery Metals can't stay hidden from view forever! Investor interest in all things vanadium has been growing rapidly. Early investors in American Battery Metals (OTC: FDVXF, CSE: ABC and Frankfurt: A2PD0G) stand to reap enormous gains as interest (plus visibility!) accelerates and investors move aggressively to snap up shares in U.S. traded vanadium juniors.
You could be a big winner by getting this early start!
With vanadium prices soaring and demand rising worldwide, Temple Mountain is likely to become a focal point in the rebirth of American vanadium mining, just as it did with uranium in the 40s and 50s.
American Battery Metals got there first and if you get moving on this, you can be right there with it!
First things first; get American Battery Metals onto your stock "watch list". Better still, consider securing a position in American Battery Metals and sit on it. A few hundred dollars buys a lot of shares right now! Whether you choose to buy now or later, watch the news closely. Be prepared to move quickly when released. It's too easy to find yourself caught on the sidelines with news you see too late!
One thing seems certain, after decades of inactivity, vanadium mining is returning to America. Since there are no majors in play, the rebirth of that mining will begin with juniors like American Battery Metals. That suggests there will be tons of profit to be made in this rebirth! (Majors will likely swoop in later with buyouts; another reason to get into American Battery Metals now!)
With vanadium demand and prices soaring worldwide, this could be one of the biggest growth plays of you'll see in a lifetime. Think back to what you could have made had you locked in a few lithium juniors in the ground-floor days. 500%…700%…900%++ gains inside a year! With the way today's markets are taking shape, things could go even higher and faster with vanadium.
Over the coming months, you are likely to see a number of domestic vanadium plays come to life. Think of these as your second and third opportunities. Today, place your immediate attention on American Battery Metals and their historically significant Temple Mountain prospect in Emery County, Utah. Just as it was for uranium, this could become ground zero for all future American vanadium production!
Eight key reasons to consider American Battery Metals without delay.
Demand for vanadium is soaring worldwide as the essential element in vanadium-flow batteries for utility-scale renewable energy storage.
Vanadium prices have begun soaring even faster than lithium prices did at the start of the lithium run-up. This could mark the start of a breathtaking, multi-year bull run for vanadium exploration and production stocks. Fortunes could be made for investors who act now.
Shares in many lithium juniors paid enormous gains to early investors with one-year gains well into triple-digits. As a vanadium junior, American Battery Metals could quickly meet or exceed such extraordinary short-term gains coming from the start of this run.
Over half of current world vanadium production comes out of China, the bulk of the remaining supplies from Russia, South Africa and Brazil. Few expect these resources to meet growing supply pressure. New resources must be identified and brought to production, particularly in the United States.
Despite being in the top-three vanadium consuming countries worldwide, U.S. vanadium mining has been essentially idle for decades. Since we are one of the few countries hosting economically recoverable ore, the rebirth of domestic vanadium production seems inevitable.
Perhaps the best known, historically significant vanadium resource in America lies in Emery County, Utah, where American Battery Metals holds 52 contiguous mining claims on its Temple Mountain property.
$1.5 million has been privately invested in American Battery Metals to explore and determine the present-day value of its vanadium resources at Temple Mountain. Drilling is already underway for well-targeted pockets and lenses of vanadium mineralization.
American Battery Metals has only recently begun trading on an American exchange. This is a true ground-floor investment opportunity in a company that could expose and ultimately brings to production the premiere vanadium resource in America. Then, of course, they could get bought out!
To begin your due diligence prior to an investment decision in American Battery Metals (OTC: FDVXF , CSE: ABC and Frankfurt: A2PD0G), here are a few important links to follow:

CSE: ABC
OTCQB: FDVXF
Frankfurt: A2PD0G
409 – 221 West Esplanade,
North Vancouver, B.C., V7M 3J3
1-778-855-5001 
American Battery Materials webpage:
http://americanbatterymetals.com/
Download The Presentation
http://americanbatterymetals.com/wp-content/uploads/2019/03/ABM-Investor-Presentation-March-2019-3.pdf
Learn More About

American Battery Metals

(OTC: FDVXF) (CSE: ABC)
[indeed-clients group="brokerage" limit="4″ show="logo,link" theme="theme_1″ columns="6″ align_center="0″ item_height="100″ slider_set="0″ items_per_slide="6″ all_items_per_slide="0″ slide_speed="5000″ slide_pagination_speed="500″ pagination_theme="pag-theme1″ animation_in="none" animation_out="none" filter_set="0″ filter_select_t="small_text" filter_align="left" layout_mode="masonry" order_by="date"]
This report is for information purposes only, and is neither a solicitation or recommendation to buy nor an offer to sell securities. Vanadium Report is not a registered investment advisor. Vanadium Report is not a broker-dealer. Information, opinions and analysis contained herein are based on sources believed to be reliable, but no representation, expressed or implied, is made as to its accuracy, completeness or correctness. The opinions contained herein reflect our current judgment and are subject to change without notice. Vanadium Report accepts no liability for any losses arising from an investor's reliance on the use of this material. Vanadium Report has been hired by American Battery Metals to perform an investor awareness program on (CSE: ABC) and has been contracted to receive $125,000 per month. Vanadium Report and its affiliates or officers will buy and sell shares of common stock of (CSE: ABC), in the open market at any time without notice. The principals of Vanadium Report previously participated in the IPO of American Battery Metals and currently hold 200,000 (two hundred thousand) shares of the company's common stock (CSE: ABC) Certain information included herein is forward-looking within the context of the Private Securities Litigation Reform Act of 1995, including, but not limited to, statements concerning manufacturing, marketing, growth, and expansion. The words "may", "would," "will," "expect," "estimate," "anticipate," "believe," "intend," " project," and similar expressions and variations thereof are intended to identify for ward-looking statements. Such forward- looking information involves important risks and uncertainties that could affect actual results and cause them to differ materially from expectations expressed herein. *Vanadium Report does not set price targets on securities. Never invest into stocks discussed on this web site or in this email alert unless you can afford to lose your entire investment.